Skip to end of metadata
Go to start of metadata
In Quatrix all logins and logouts (via web/SFTP) as well as all actions related to your account, the creation of users and contacts, automations, actions with shares, files, project folders, quick links and files-return links are logged and can be exported in a csv file format.
To explore your outgoing and incoming shares, go to the Activity Log tab.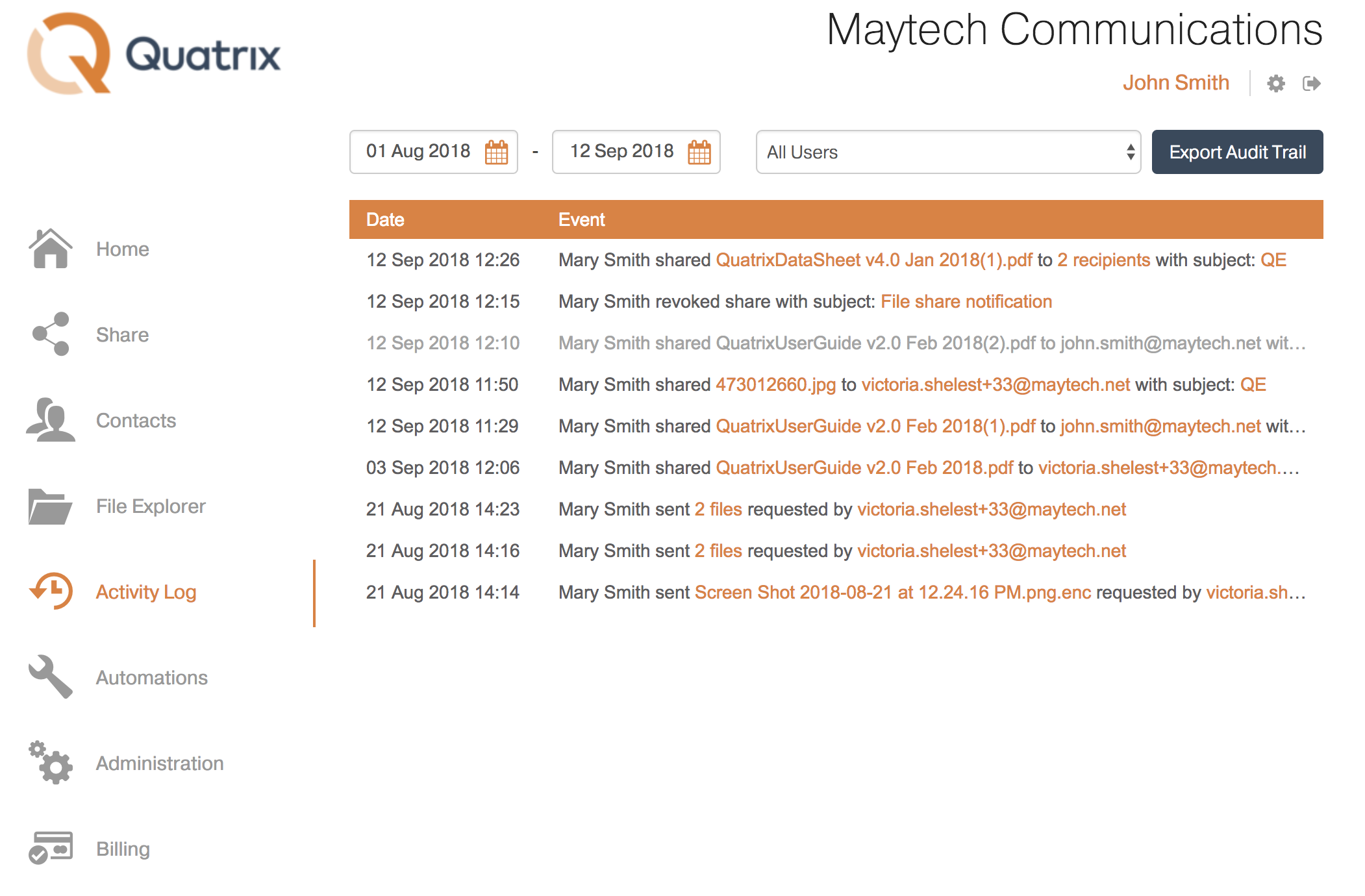 Activity Log is showing current user and a one-week timeframe information by default. 
Users can choose a custom date range for activity log export.

The Action information window contains a history of shares with their types (public, tracked or restricted); subjects; recipients; date and time when a share was created, released and its expiration date; status of a share (active or revoked); a download link; number of downloads and size of shared files.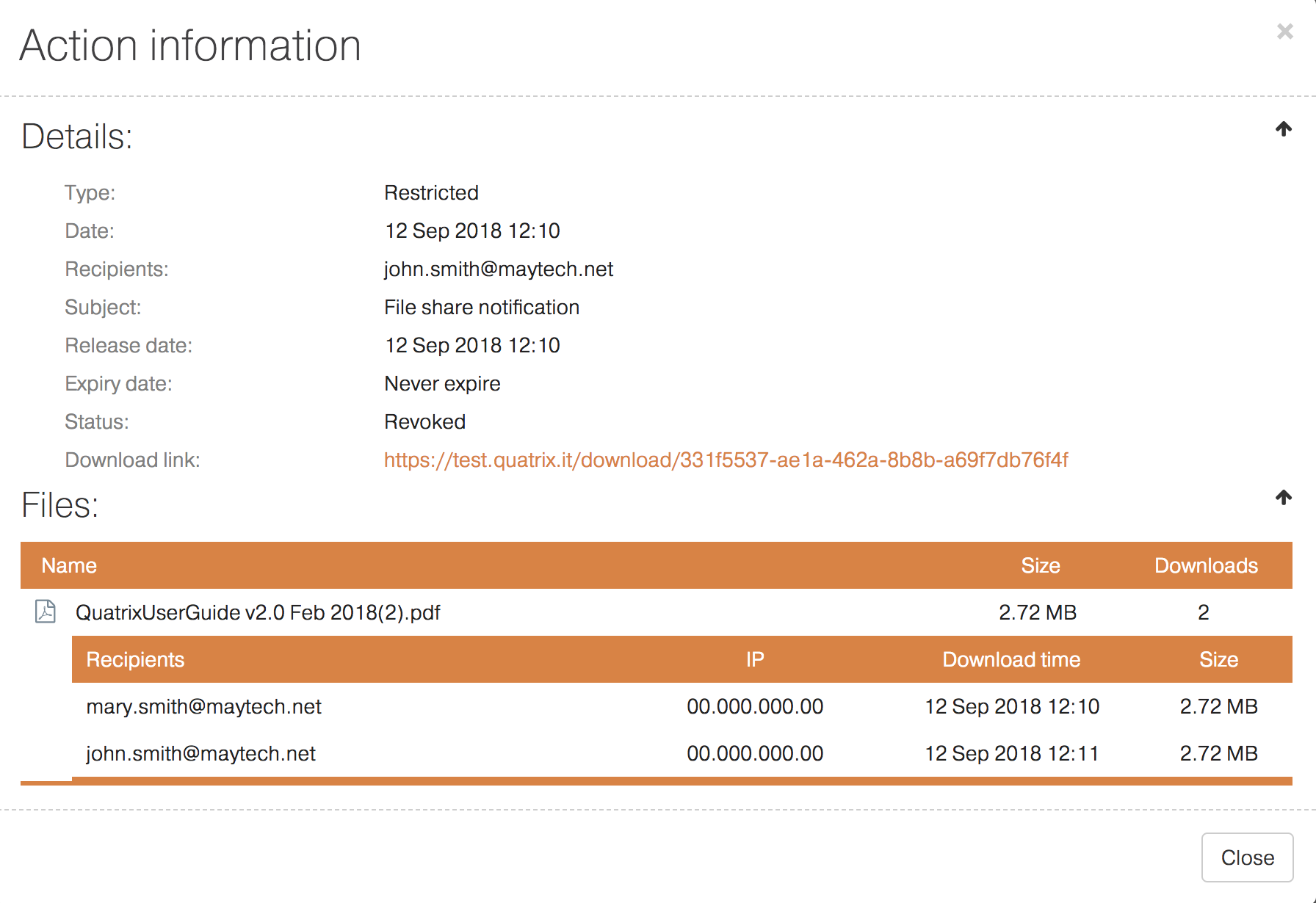 To see whether your share is active or revoked, check the Status field. 
Revoke Share
If your revoke (disable) the shared file, the user won't be able to access it.
It is not possible to undo the revocation of files!
If the admin revokes the shared files of the user on the User's 
Full Audit Trail
tab, they won't be accessible either to the admin or to the user.
If the user opens the revoked download link, the following page opens: