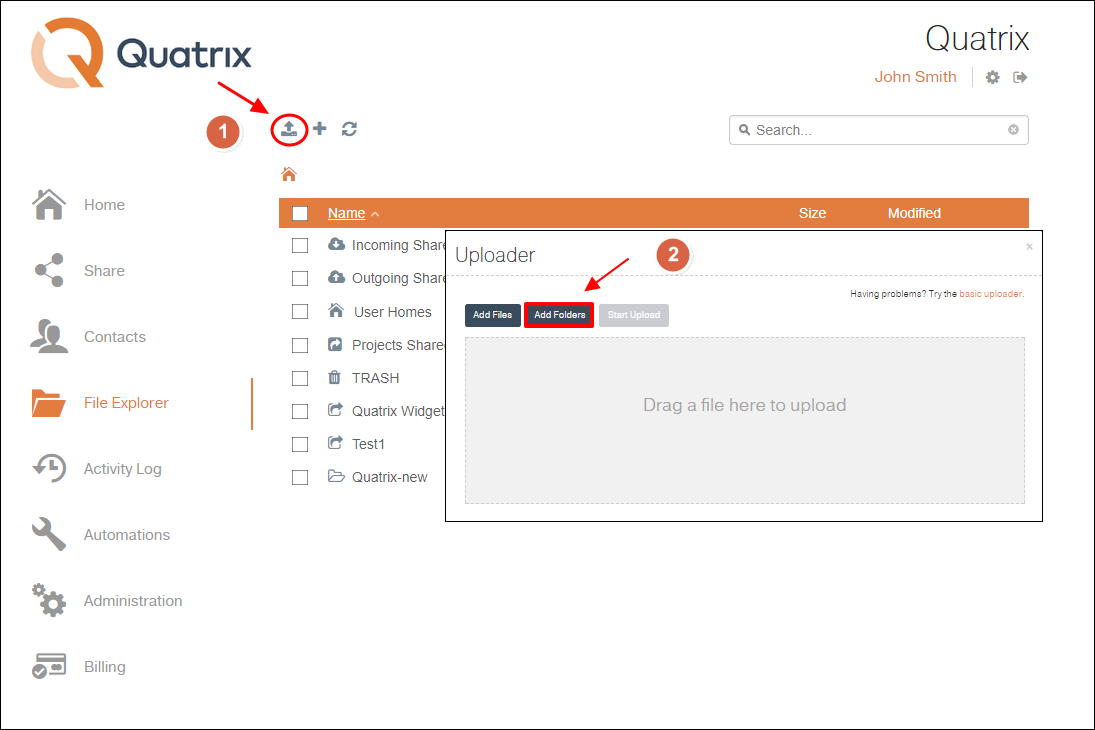 Sharing Files
To share files you should tick the check boxes for the files you wish to share and click the Share icon. This loads the Share form with the file listing populated with files you want to share. See more File Sharing. 
Requesting Files 
Quatrix is a great tool for acquiring files from your contacts or users with the assurance of security, detailed tracking and PGP encryption (if enabled for your account).
You can send a request for sharing files using the Share or Contacts tab.
To request files on the Share tab:
Select Recipient(s) can return files check box in the Optional Settings section on the Share form. 

 

Add, upload and share files. For more info see File Sharing.
Your contact or user receives the email with the Return

 button

 link

to send files back to you.
To request files on the Contacts tab: 
using your mail client
Select the contact or user you want to get files from and click the Request icon

from the above menu

.  

Type in the message and send click on the request. 
You can view the link that will be sent to the contact by clicking the down arrow on the
 Send 
button and selecting the 
Show link
 option. The 
Open in mail client
 option allows you to edit the default text of the request 
Create button. The link to return files will be generated and displayed at the top right of your account. 

Click on the Copy link button and share it as you wish. 
If you would like to send the request by email, tick the Notify by email check box. While creating the file request you can specify the destination folder for your returned files by clicking on the Incoming Shares link. If you haven't found the folder you want to store returned files, create the new one there. 
Expand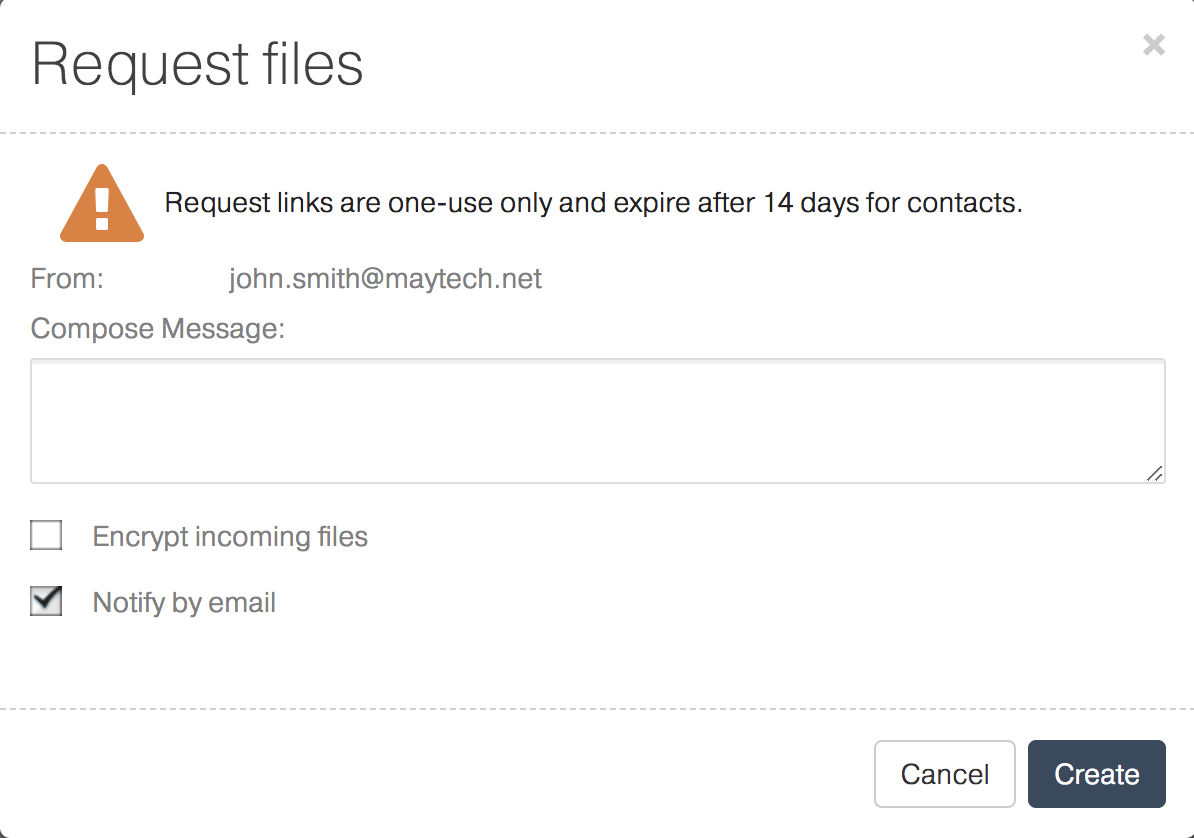 Image Removed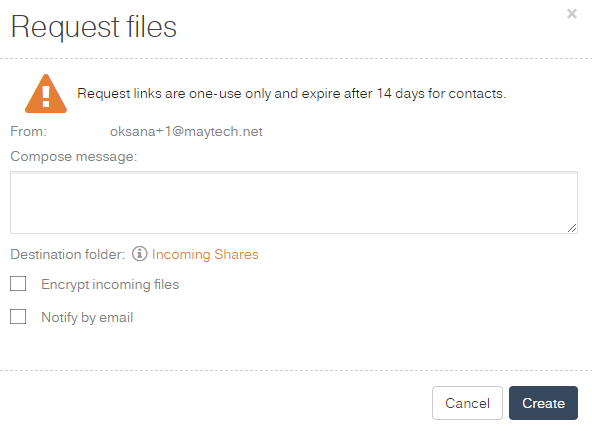 Image Added
Please note that users who receive requests should register or use an existing Quatrix account to return files. 
The links uniquely point to a form to securely send files to you. Your contacts/users cannot edit the recipient address so the facility cannot be misused for general file sharing.
If PGP is enabled for your account you can ensure that files shared to you are encrypted using your public key. The files are automatically encrypted as they are queued for upload and this requires no additional skills or actions from your contacts/users. See more PGP.
As soon as your contact/user uploads files you will receive an email notification with the requested files.
Searching Files
You can search for files using the search box in the upper right. Files can be found based on the following properties:
file name

creation and modification date

recipient and sender.