...
Info
A CSV file would be rejected if it contains more records than available licenses.
Editing a user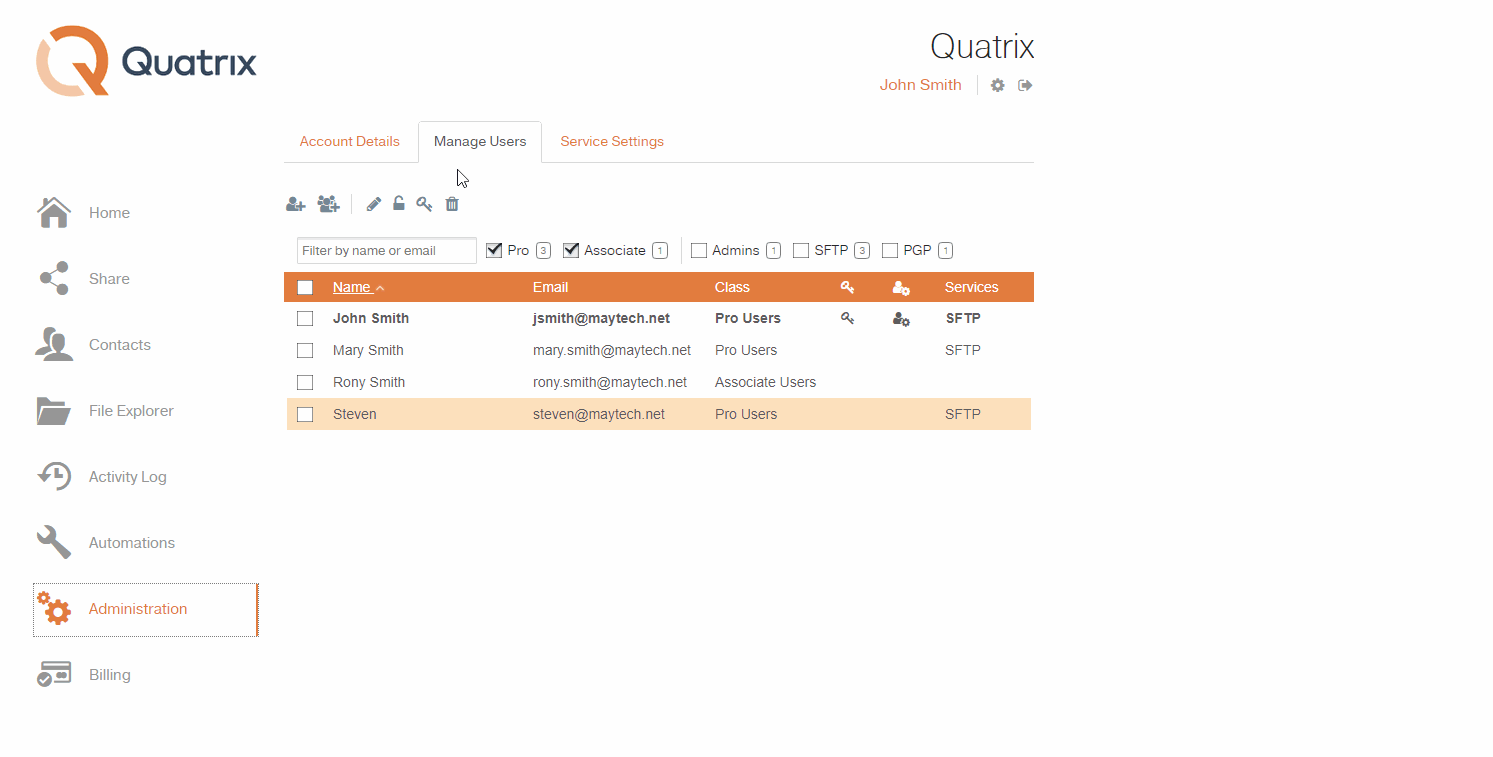 Image Modified
To change user details or update permissions:
...
Info
If you tick the Delete Home Folder check box while confirming the deletion, all files of the selected user will be deleted. If not, their home folder will stay in the file system and you will be able to access it.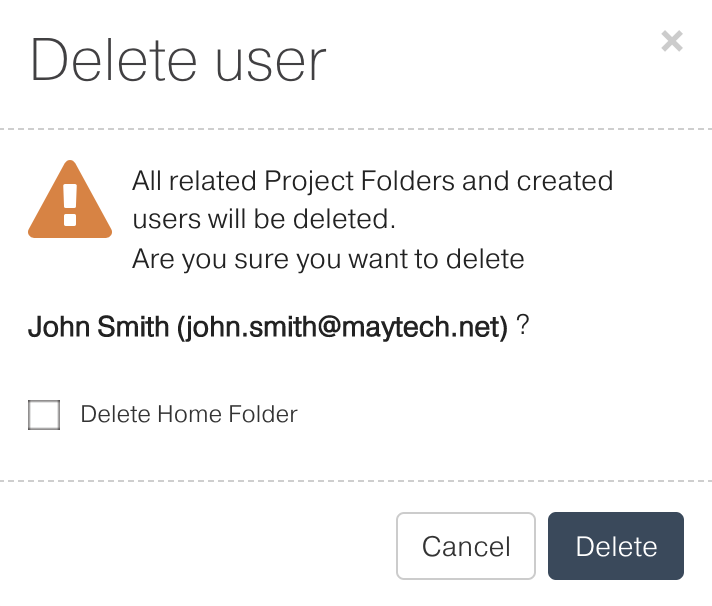 Image Removed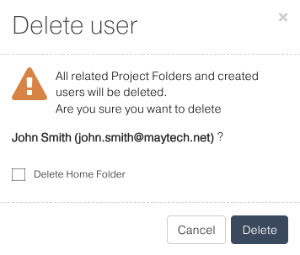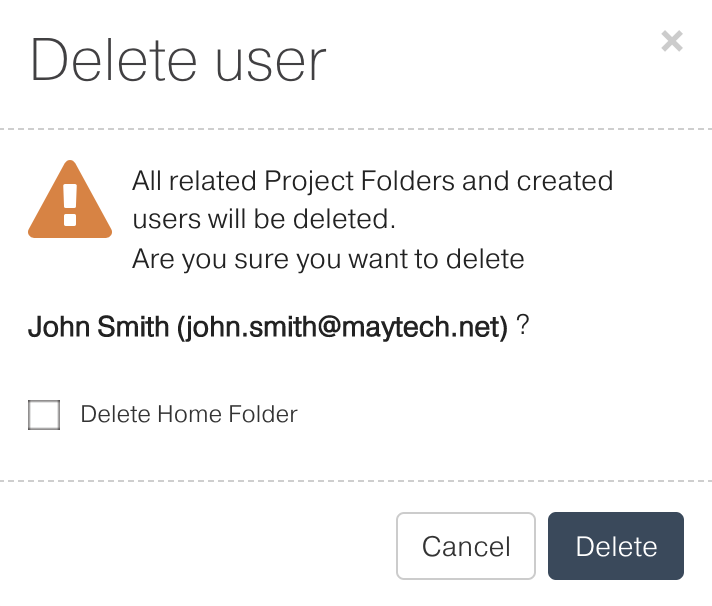 Image Added
Converting a contact to a user
...