Skip to end of metadata
Go to start of metadata

Quatrix Express is a desktop application for instant sharing of files from your PC.
Within Quatrix Express, users can send and request files immediately, with no need to log in for every file transfer (put the checkmark near Remember me and you'll be logged in automatically once you open the application).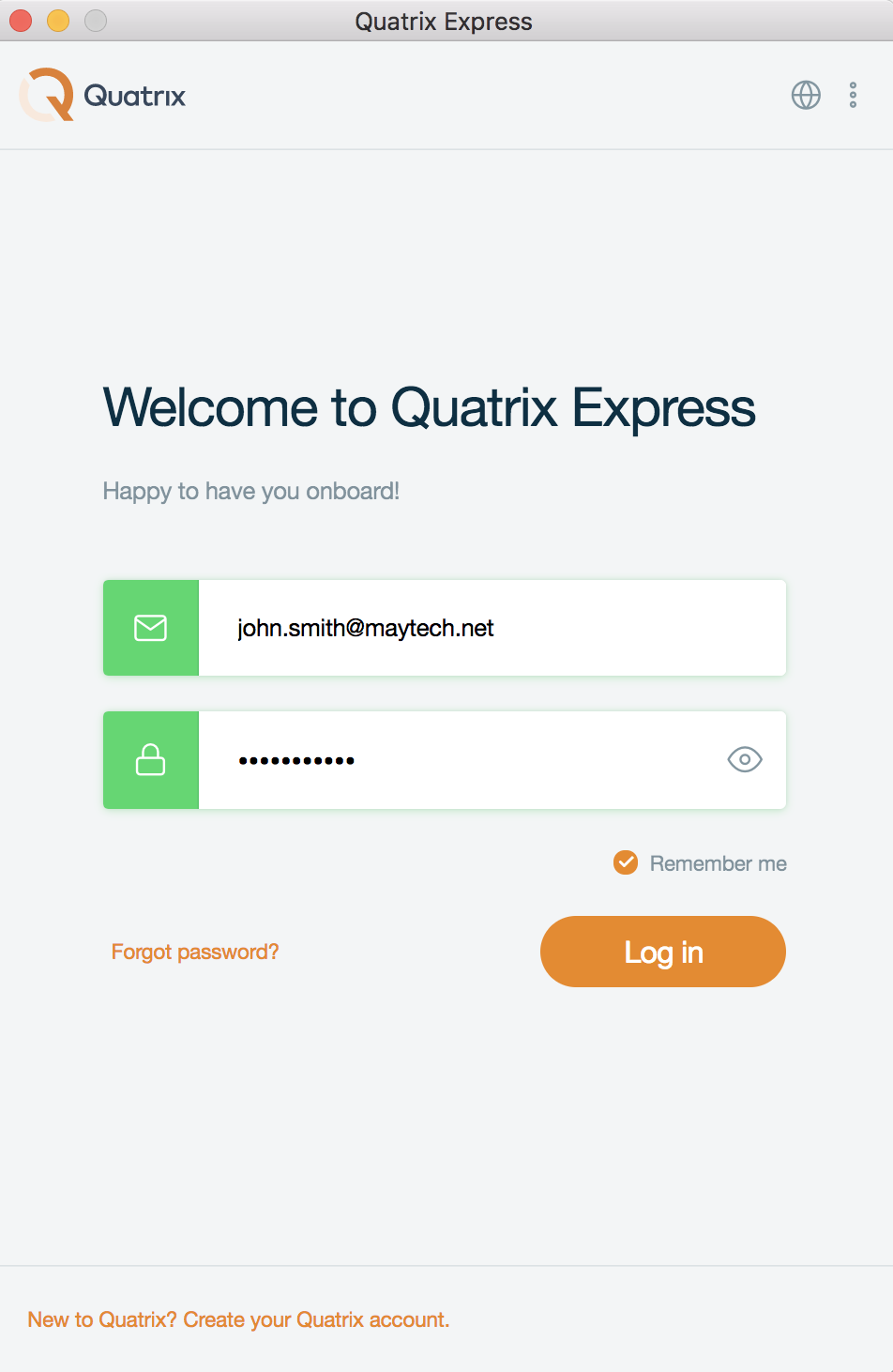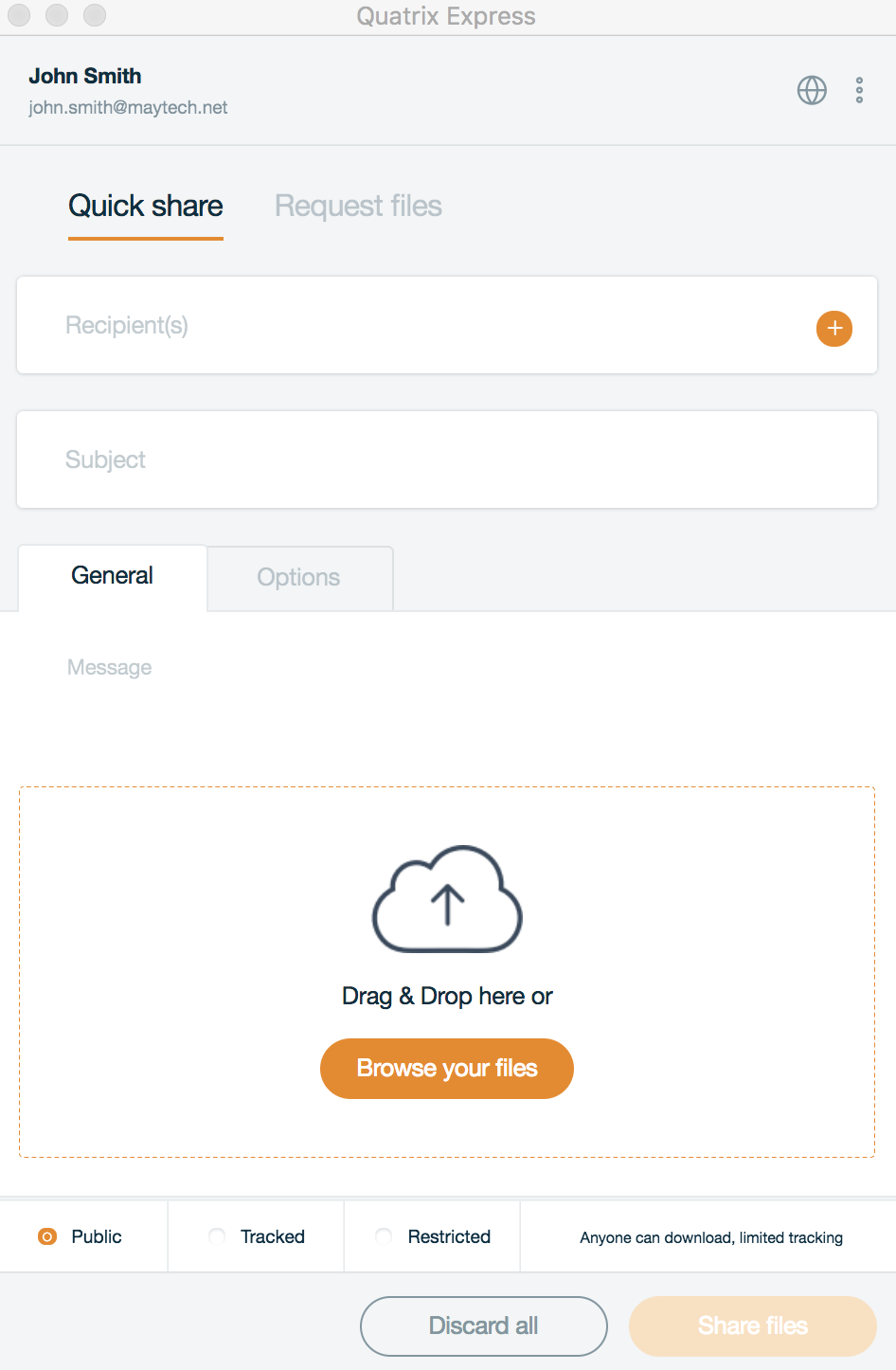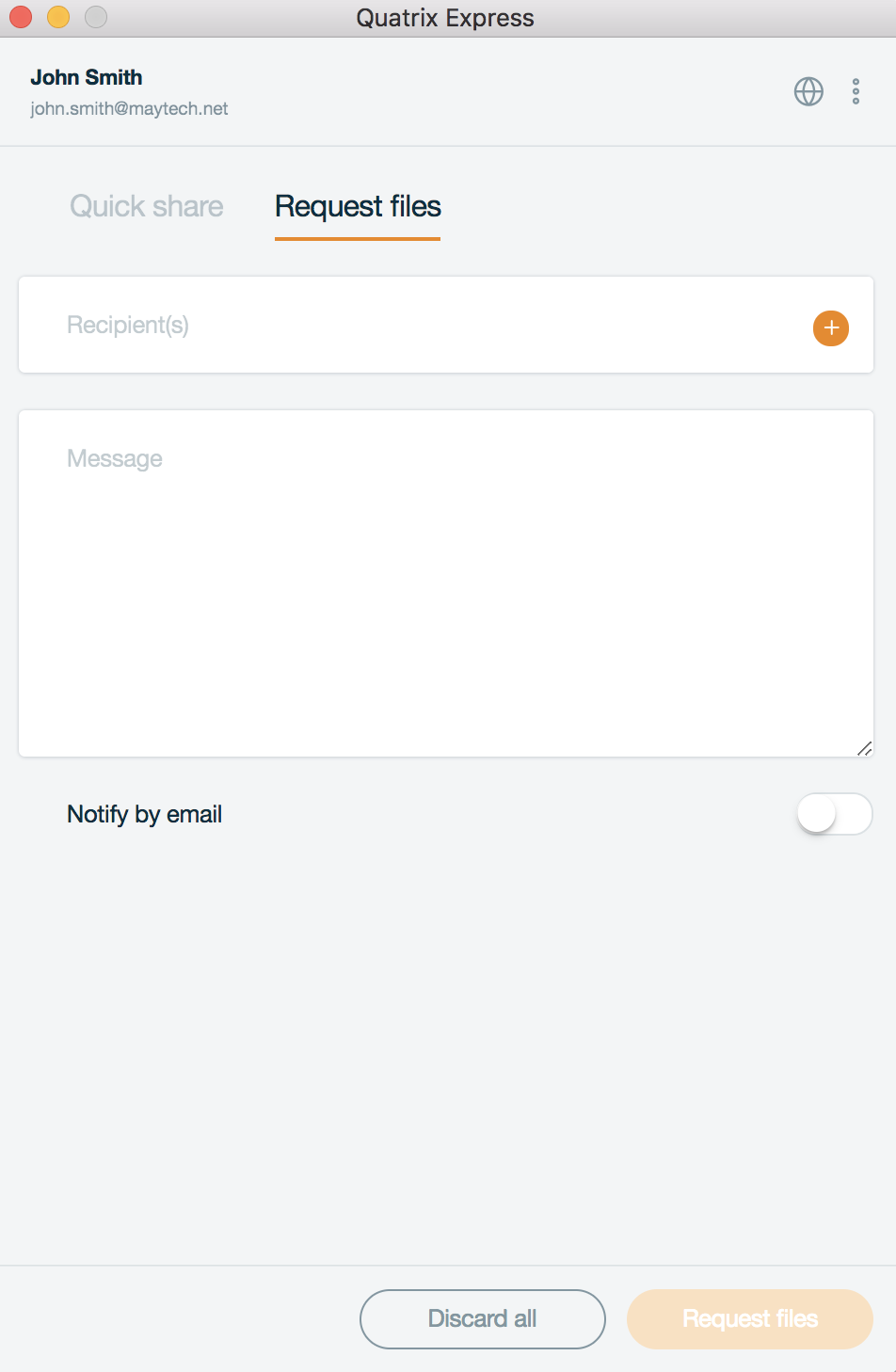 Quatrix Express is supported on Windows 7 and higher.
 The minimum macOS version is macOS 10.9.