The administrator and user can share PGP encrypted files with contacts, whilst contacts can only decrypt, download and return encrypted files.
PGP uses a pair of keys - the public key locks; the private key unlocks. So when sharing files with your users or contacts you'll be encrypting with their public key and when you are acquiring files from your users the files get encrypted with your public key.
Public Key Generation
The admin or user should generate PGP keys (in the Edit Profile) at first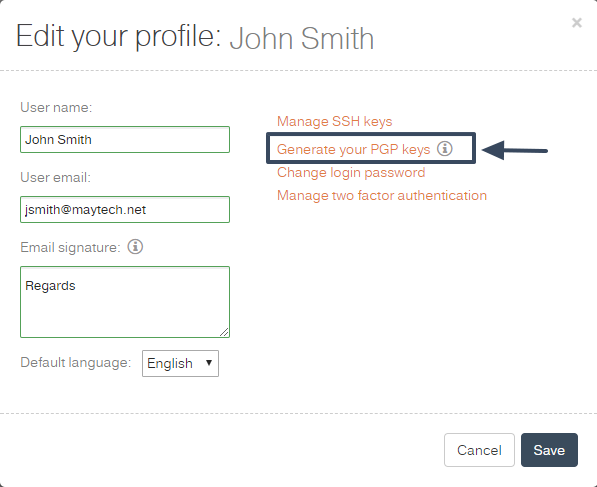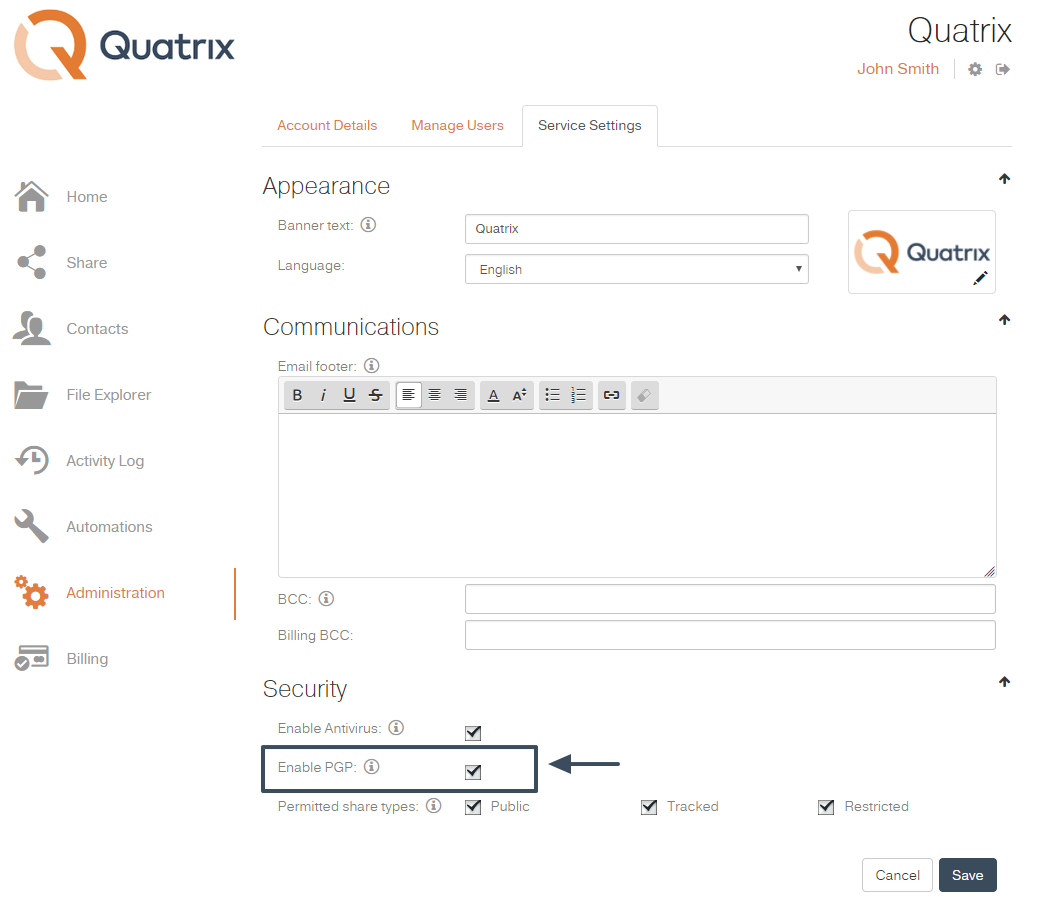 and then request another pair of keys from the intended recipient - send PGP key generation request. 
You can send a request to a user or contact while adding or editing them and by selecting the Request PGP Keys icon on the Contacts or Administration tab.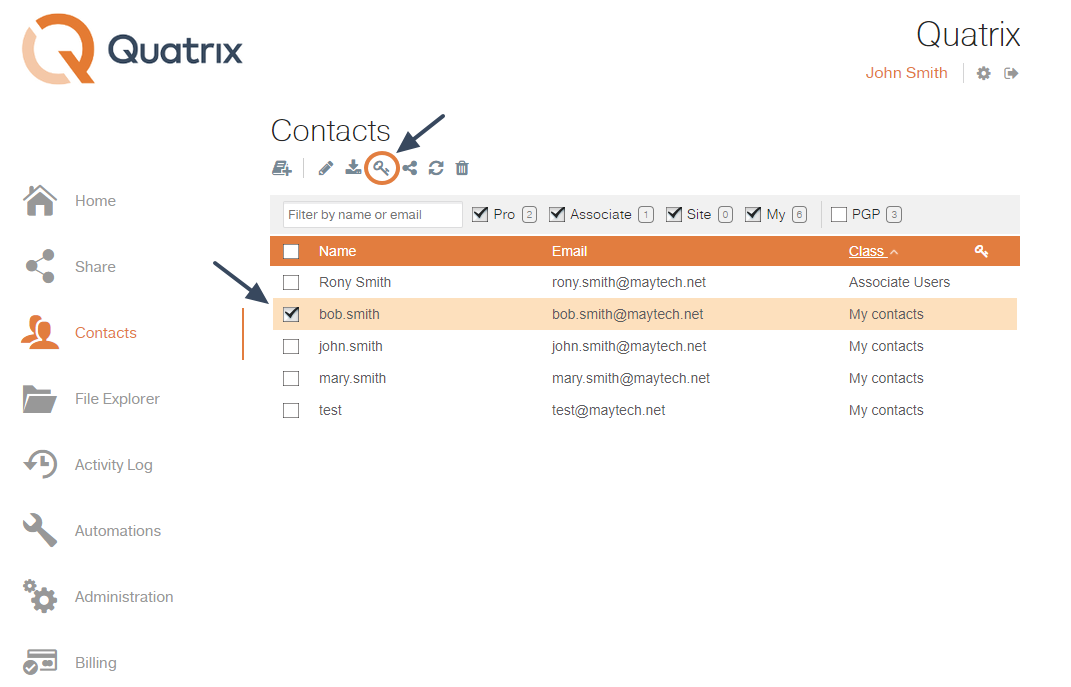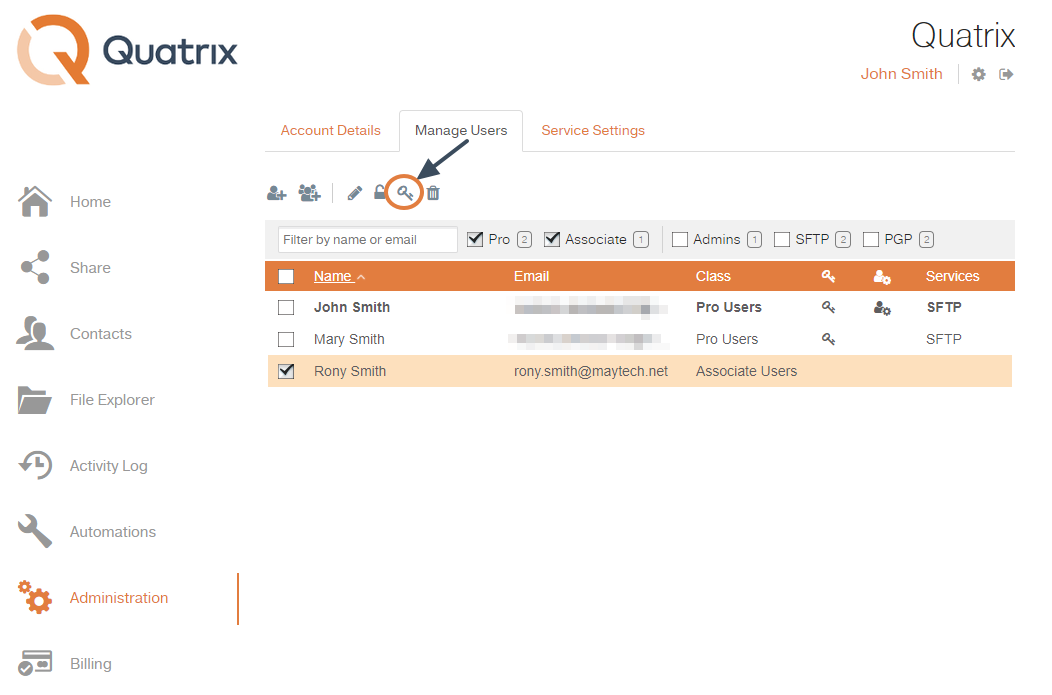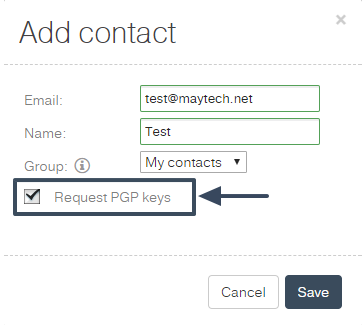 Private Key Generation 
When the sender selects the Request PGP Keys check box, the recipient gets an email with the link to generate PGP keys. The recipient follows the link and generates PGP keys.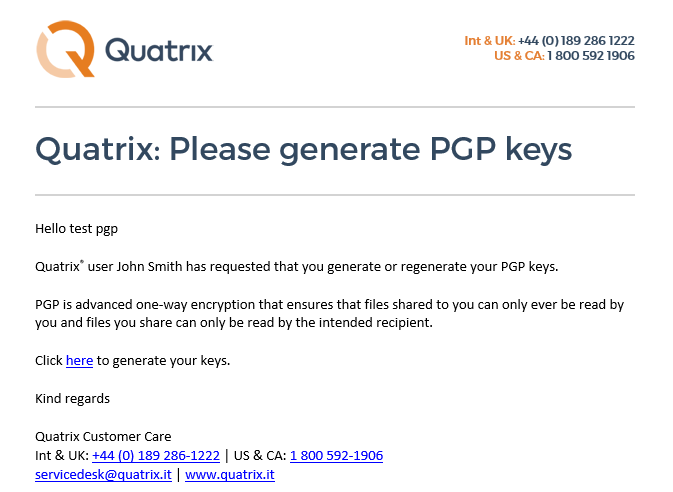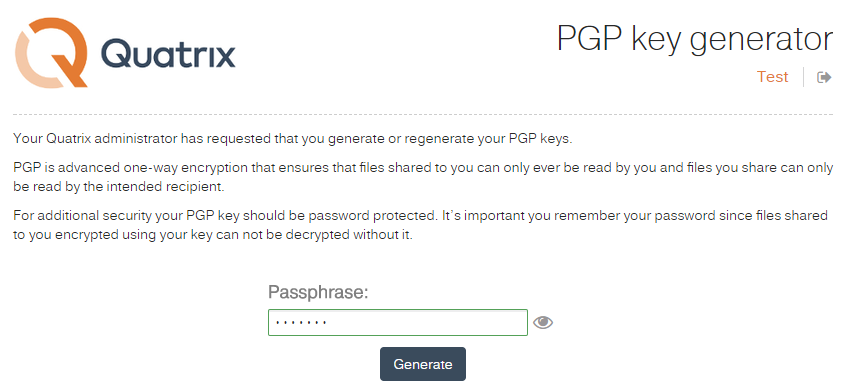 Once PGP keys are generated, a confirmation email will be sent to the sender of the request.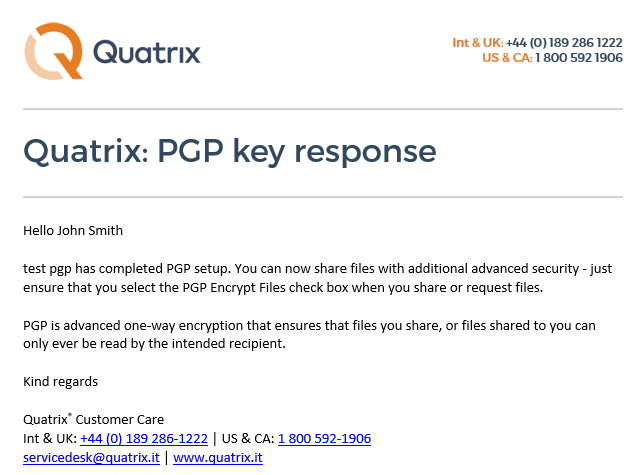 If you forget your passphrase, you won't be able to share encrypted files anymore!
Encrypting and Decrypting Files 
Encrypting folders and files is a way to protect them from unwanted access. There are a few simple steps to share and acquire files with advanced PGP security in Quatrix.