How do I change my language in Quatrix?
If you are the Admin of a Quatrix account, you can change Quatrix default language for your users in the Edit your profile area or in the Admin tab – Service Settings subtab under the Language section.
Change your Quatrix account language preferences:
1. Sign in to your Quatrix account
2. Click on Edit your profile in the top right corner
3. Switch to a preferred language in a Default language field
4. Click Save to make your change take effect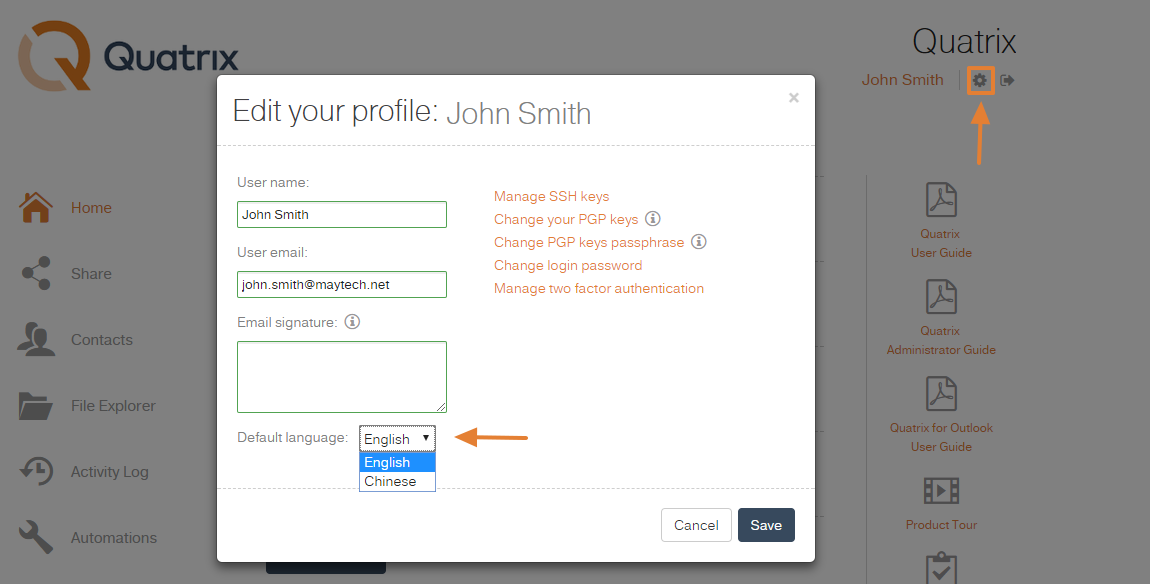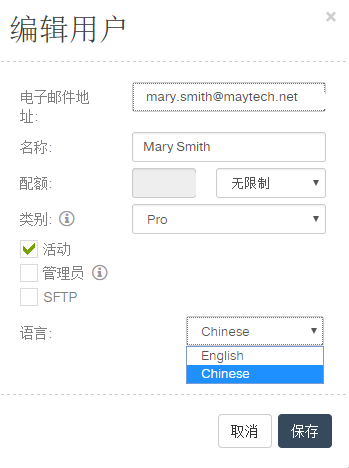 Individual users can always change their language preferences without affecting the Quatrix default language settings.