Account owners and admins can get a bird's-eye view of account activity from the Activity log tab. This includes recent sharing activities of the account users, revoked shares, created quick links and file requests. 
In Quatrix all logins and logouts (via web/SFTP) as well as all actions related to your account, the creation of users and contacts, automations, actions with shares, files, project folders, quick links and files-return links are logged and can be exported in a csv file format.
To explore your outgoing shares, go to the Activity Log tab.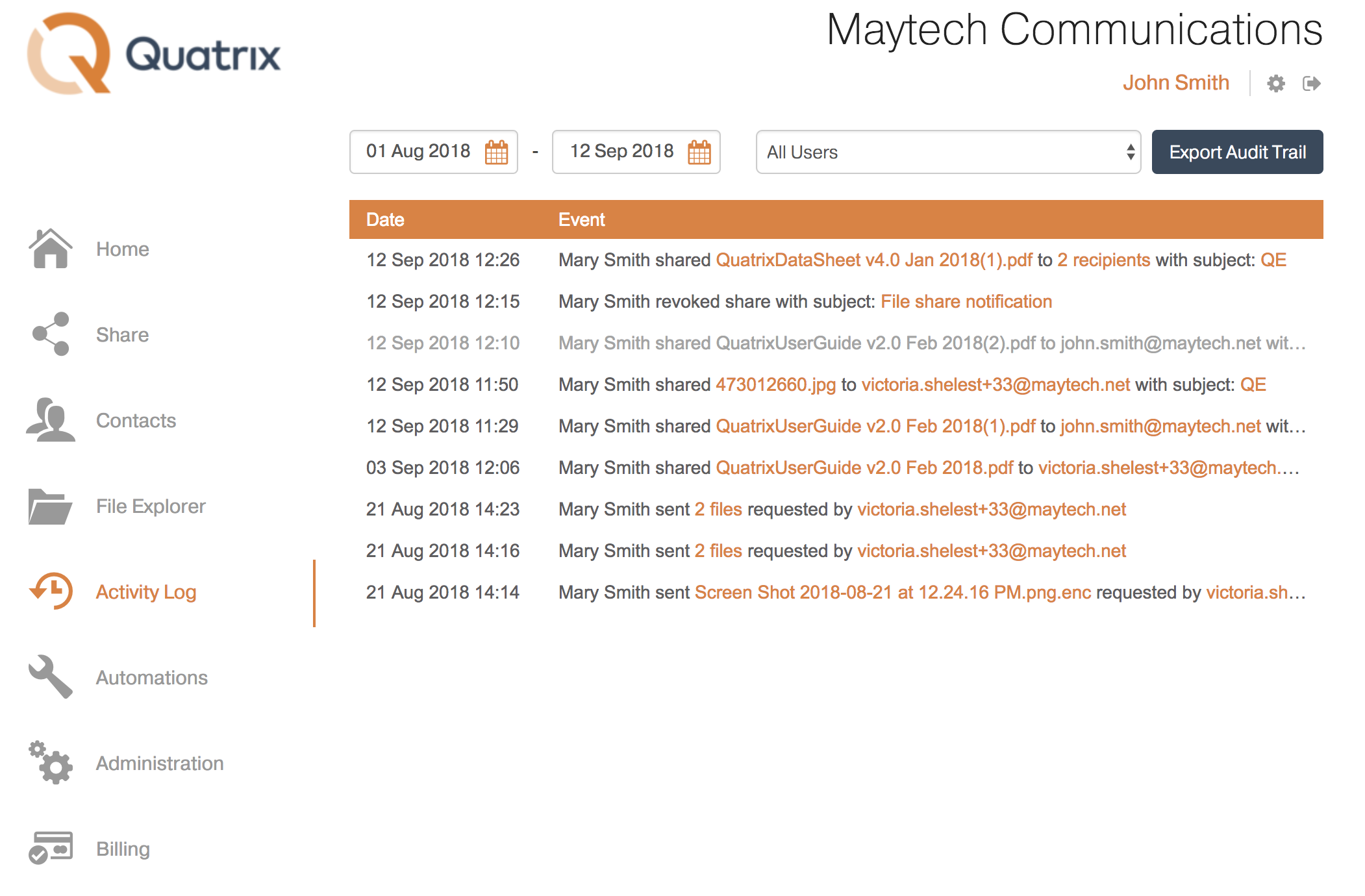 Image Modified
Activity Log is showing current user and a one-week timeframe time frame information by default. 
Users can choose a custom date range for activity log export.
...
To explore your incoming shares, go to the Tracking tab.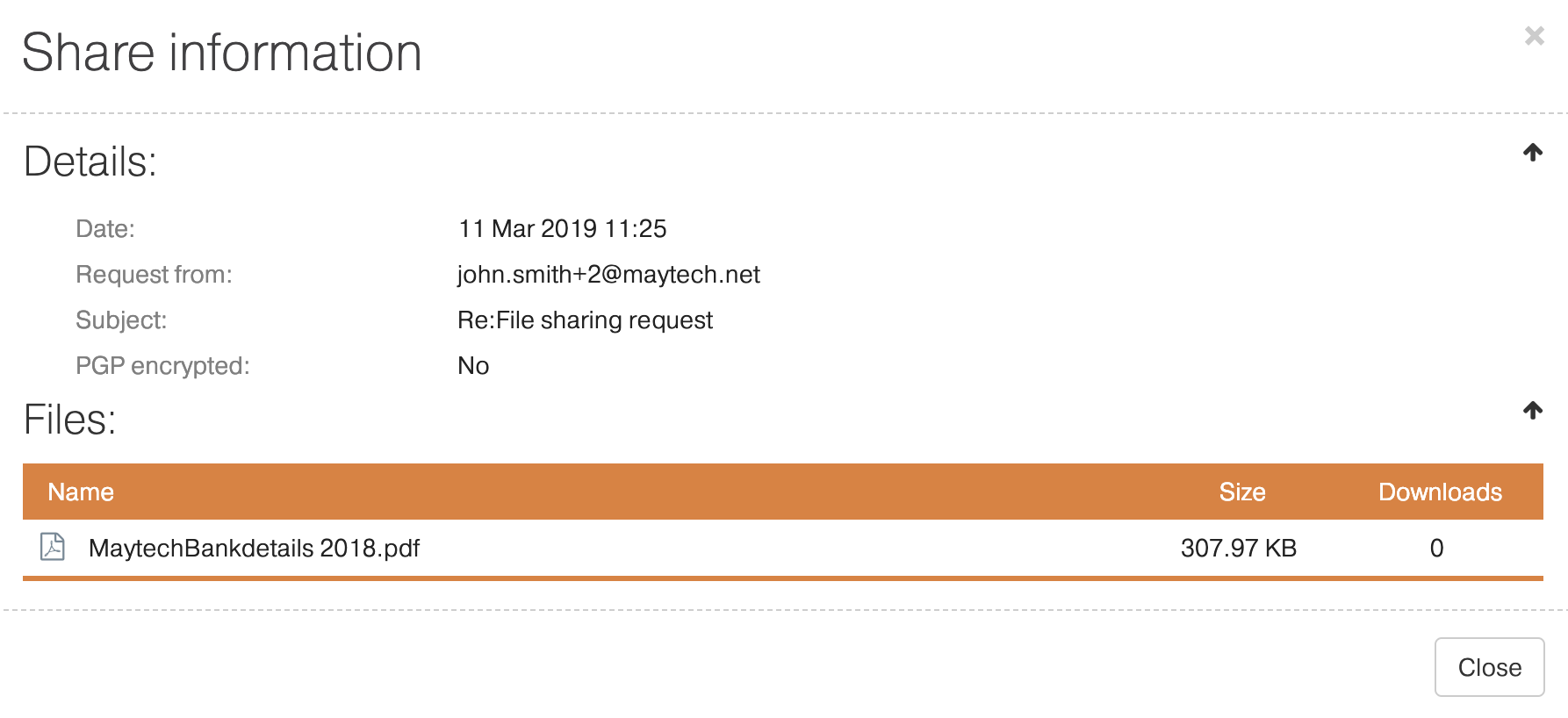 Revoke Share
If your revoke (disable) the shared file, the user won't be able to access it.
...
...