Quatrix may be provisioned for you by your site administrator or you may sign up to the Quatrix Network, in either case you will receive a welcome email containing a one-time link to set your password and a link to your Quatrix site where you will log in to share files with your customers and partners. You should add this link to your bookmarks / favorites.
Quatrix opens on the File Explorer tab where you can access all your cloud files and folders.
You can take our quick tour to learn the basics of Quatrix, discover useful features and functions available for administrators and users and find other useful links on the information box at the top panel.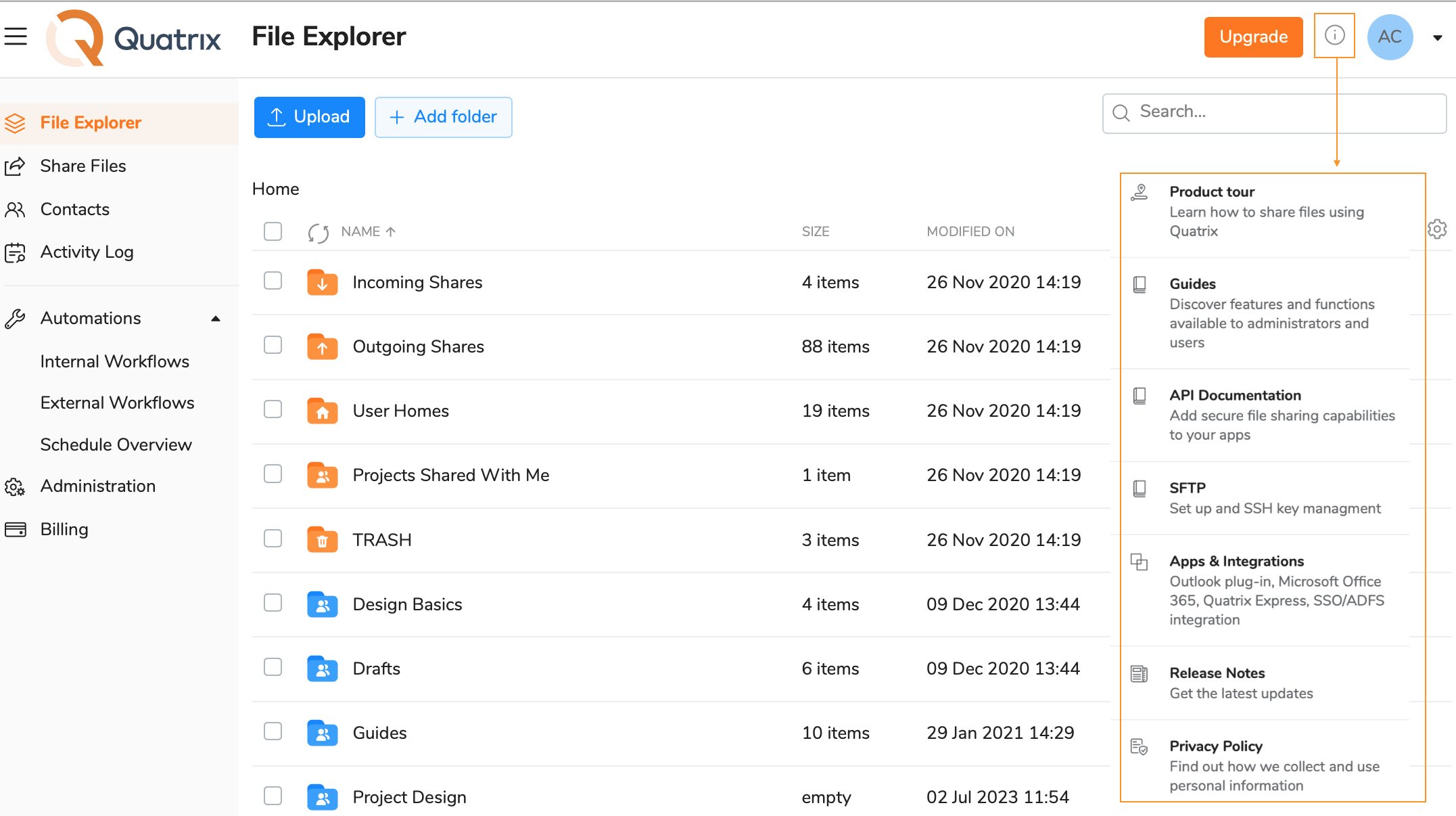 Learn more about new features, improvements and fixes in our latest release notes.