...
You can edit your profile by clicking on the gear icon your name at the top right of the account.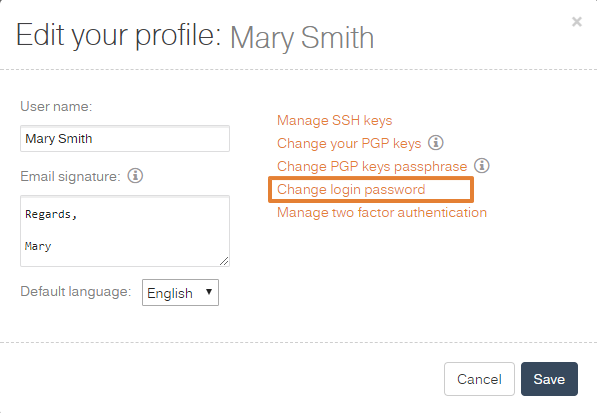 Image Removed
After clicking the Edit profile icon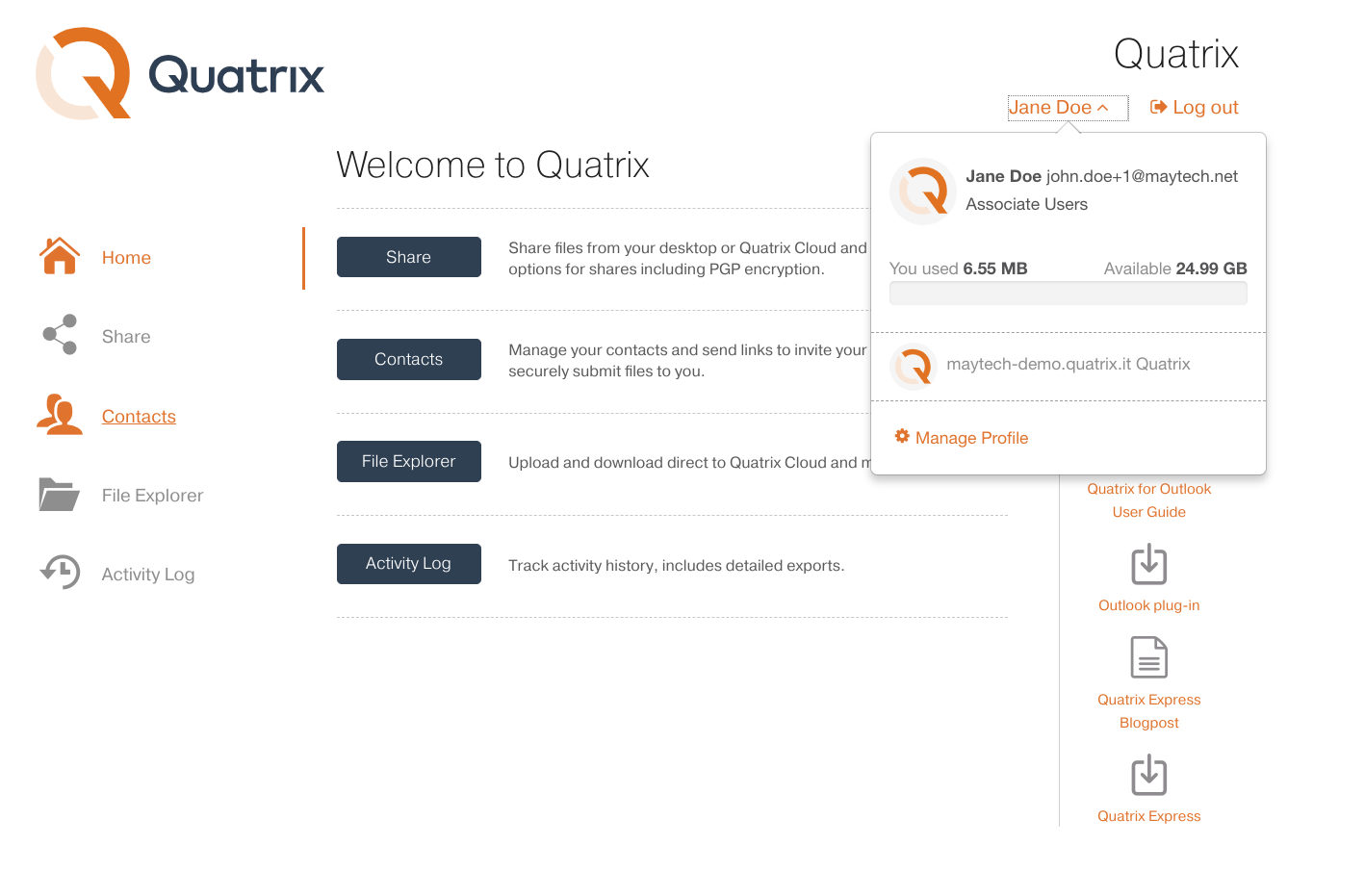 Image Added 
By tapping the "Manage Profile" button you'll see two tabs: 
In "General" tab you can change your personal preferences, such as name, generate or change PGP keys and change your login password.language. Also you can change your share preferences, such as email footer signature.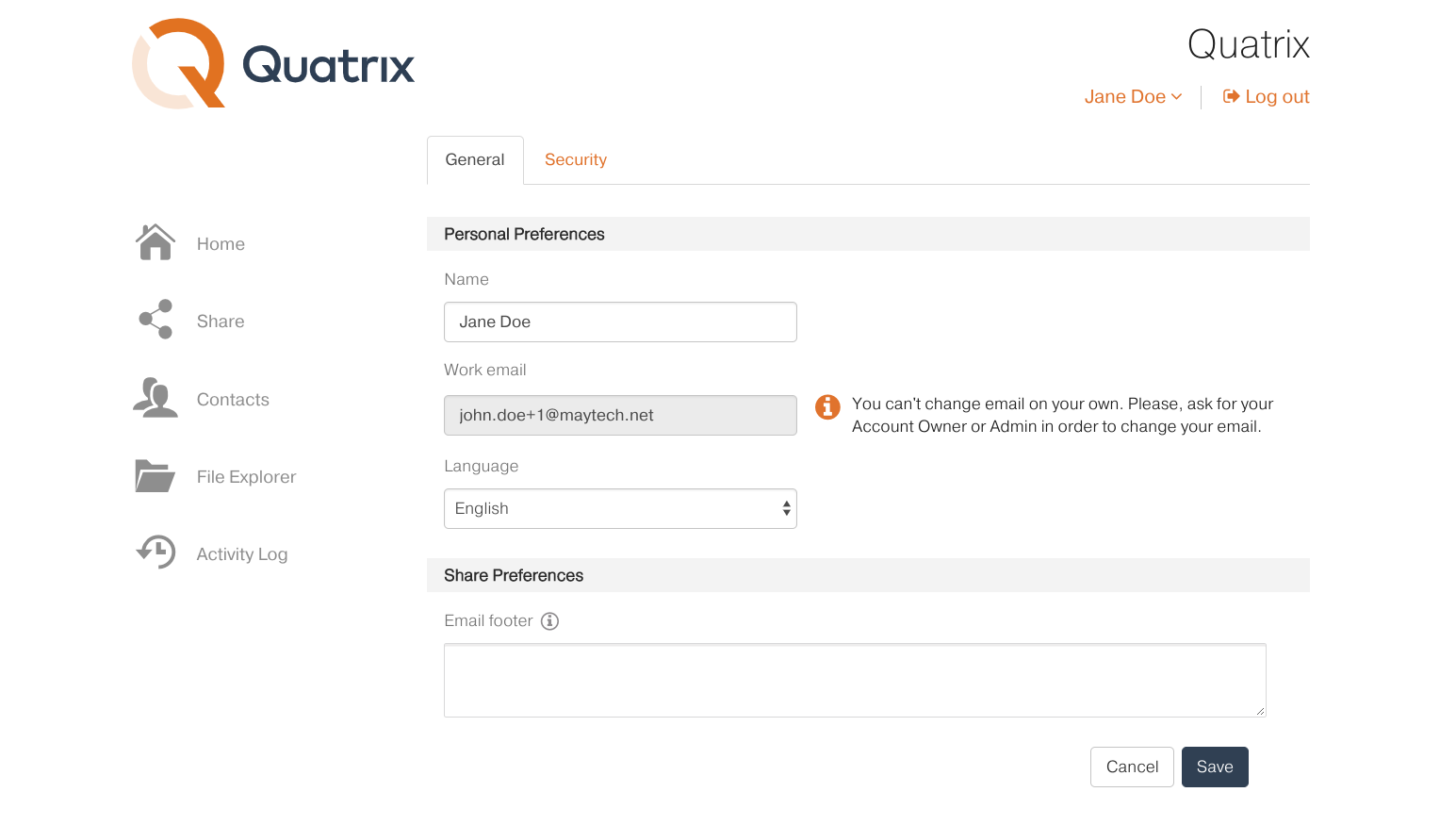 Image Added
In "Security" tab you can change your authentication preferences, such as password, two-factor authentication, change your PGP keys, change your passphrase for current PGP keys.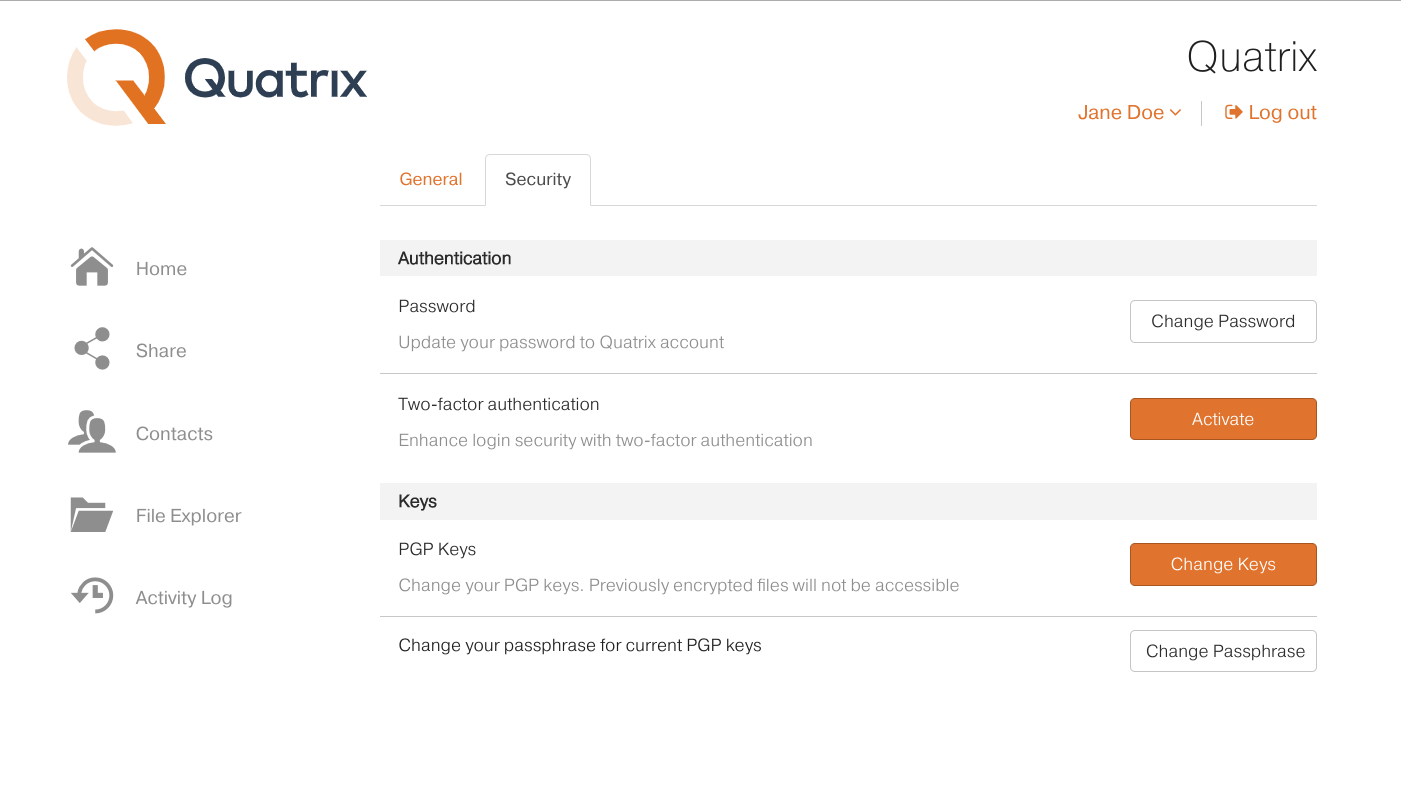 Image Added
Tip
On login as Quatrix administrator besides changing your name or login password and generating PGP keys, you can change your profile email. With the change of the email, you agree to hand over all your admin rights to the new owner of the email address.
Please note that you can be the admin of only one Quatrix account!
...